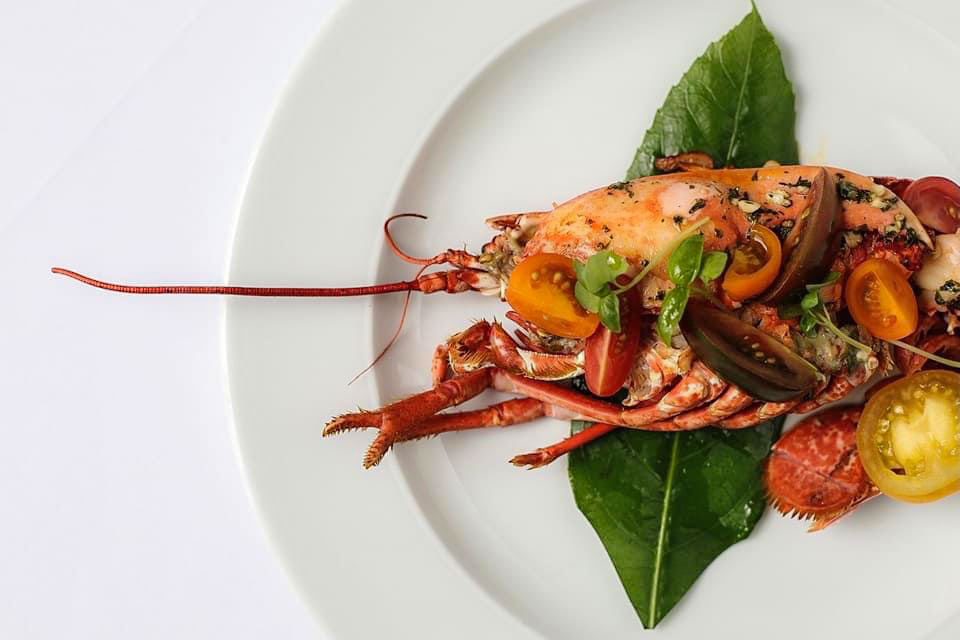 Our menu is for people who love global flavours, wrapped around the highest quality ingredients and creatively crafted by our team of award-winning chefs. Food is complimented by an extensive wine list, sake, beers and Japanese inspired cocktails.
The True Food Kitchen, Ventnor is situated in the Victorian town of Ventnor, one of the Isle of Wight's most prestigious food destinations. Located opposite the Arts Club and birthplace of Edwin H Lemare, renowned organist and composer, our little restaurant – with big taste – has witnessed a few changes through the years. This cosy space has housed a shoe shop, a French delicatessen and more recently our former award-winning restaurant Tramezzini.
During 2020 Tramezzini was closed, rennovated and reborn as The True Food Kitchen. We raised the ceilings, took the walls back to raw, rustic stone and created an open kitchen with a view of the chefs. Our favourite features are the copper façade of the kitchen, salvaged from the rooftop of Chale Abbey, the oldest domestic building on the Isle of Wight, as well as the violet and mustard stained glass window that can be seen through the kitchen at the back of the building. To this window, we pay homage with the gorgeous palette of "Purple Haze", found on our Japanese inspired cocktail menu.
Our food menu is a high-class affair of locally sourced seafood, meats and vegetables and maximalist flavours that appeal to every sense. With a combination of Korean, Japanese, Thai dishes with meat, vegetarian and vegan options, there is truly something for everyone.
We very much look forward to seeing you here, at The True Food Kitchen, Ventnor.
Booking
The fastest way to make a reservation is to ring us on 01983 855674.
Alternatively please complete the email form to make a booking request.
Please note booking is not complete until you have received confirmation by phone/email. Please allow 48 hours for confirmation to booking made via email.
Bookings of 4 + will require a £10 per head deposit, payable over the phone with a member of our team.